Our travel journal
Journey back to the roots of the Riedel family
A journey of discovery and delight: This week, together with some 40 journalists from around the world, we are walking in the footsteps of our company's founding fathers. Our destination – Bohemia! The birthplace of Riedel's "glass history" also holds a story or two from our family history. Let us take you along on this special journey! Our blog will keep you up to date. First stop: Prague. On the itinerary: interviews with Maximilian J. Riedel.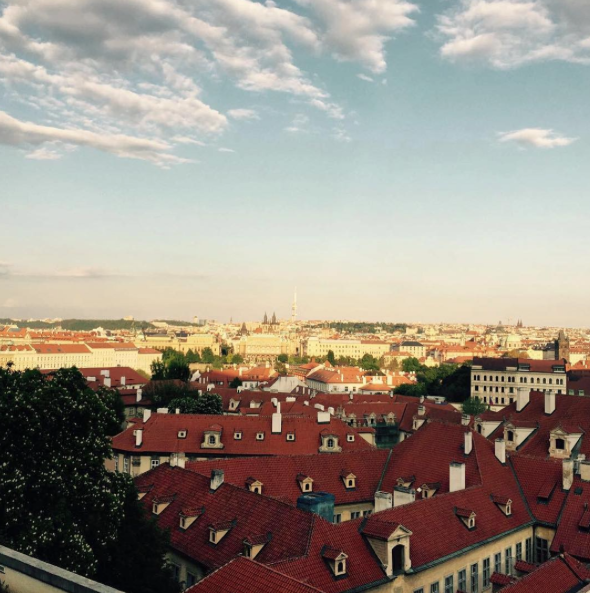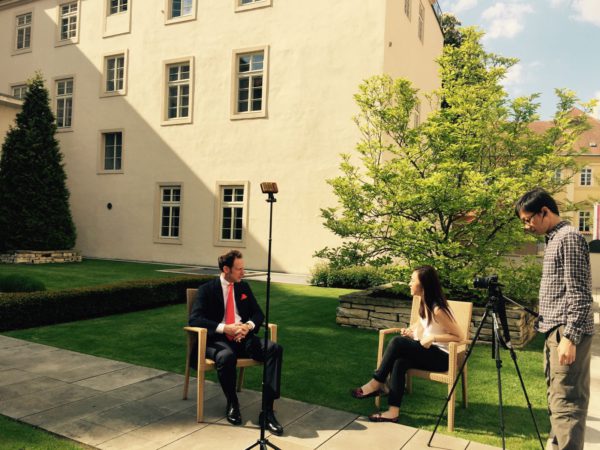 Jablonec nad Nisou
After Prague, our trip took us to Jablonec. This picturesque town, located in the Jizera Mountains in northern Bohemia, is home to the Museum of Glass and Jewellery. The Czech Republic's largest and most valuable glass exhibition houses more than five thousand pieces and naturally also includes handcrafted glassware by Riedel.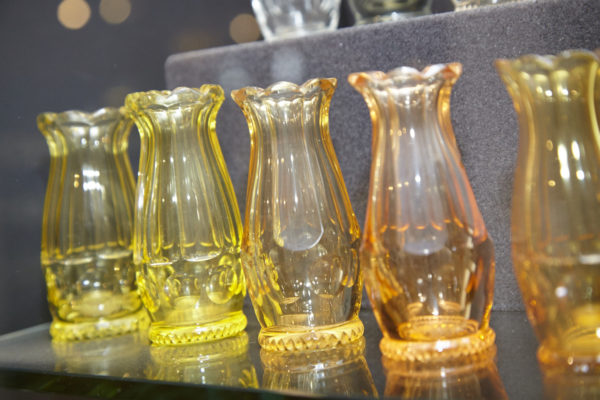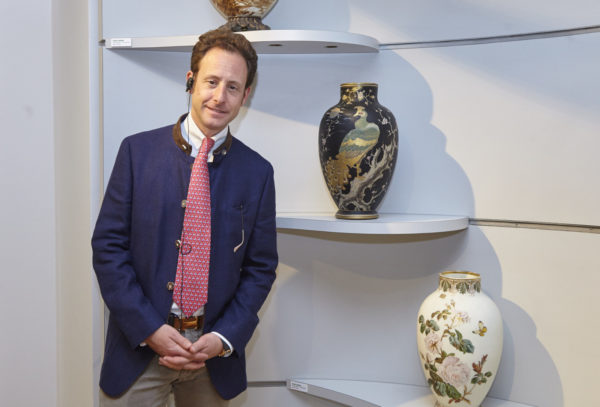 Kristiánov
In Kristiánov we really swung into action: Not unlike archaeologists, we set out to search for traces of Riedel's past at this significant location and felt like real treasure seekers! And, though no one would have expected it, we really did hit the jackpot. While hiking through the woods, we found not only 260-year-old pieces of broken glass dating back to Riedel's founding years, but also original, well-preserved glass buttons. Incredible! By the way, it was Johann Leopold Riedel (third generation) who laid the groundwork for the Riedel tradition in Kristiánov with the first privately owned glassworks.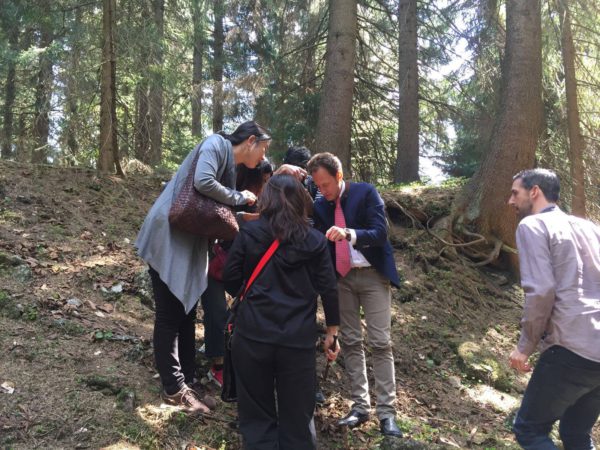 Desná
Our next stop was Desná, a skiing resort in the district of Jablonec nad Nisou in northern Bohemia, where we visited two very special sites connected to Riedel's history. The first was the Riedel Villa, which was not only home to Josef Riedel Jr., but also the birthplace of Claus J. Riedel (ninth generation). Today the villa houses an information centre in the heart of the town. The second site was the Riedel family grave in the Riedel chapel, which is open to the public.
One man in the long line of Riedels deserves special mention: Josef Riedel the Elder (1816-1894), sixth generation. He went down in history as the "Glass King of the Jizera Mountains". Born during the industrial revolution, he built up the company in Bohemia and turned it into a veritable business empire.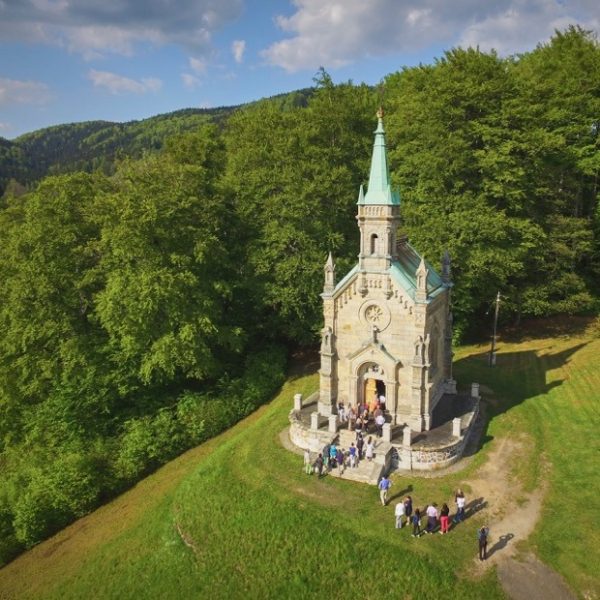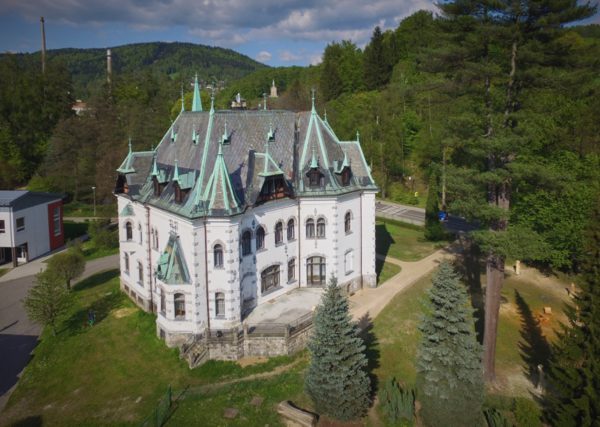 Weiden in der Oberpfalz
Next, our journey took us to Weiden, where we visited the factory and took a look at the mechanical glass production.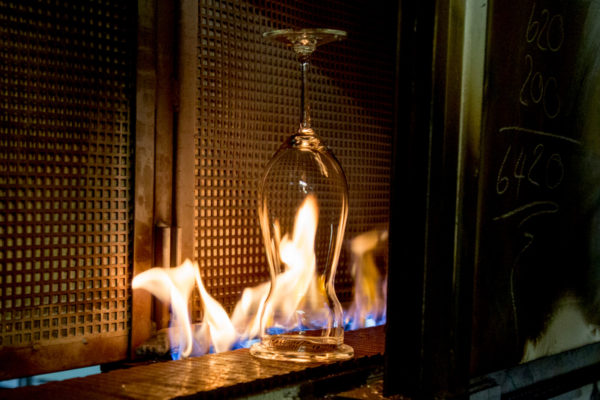 Kufstein | Tiroler Glashütte | Riedel
Our trip ended in Kufstein, the Tyrolean town where the Riedel family finally settled down. Only handmade glassware is produced at RIEDEL in Kufstein, with each piece mouth-blown and handcrafted by Riedel's Austrian master glassmakers. These are unique handmade pieces!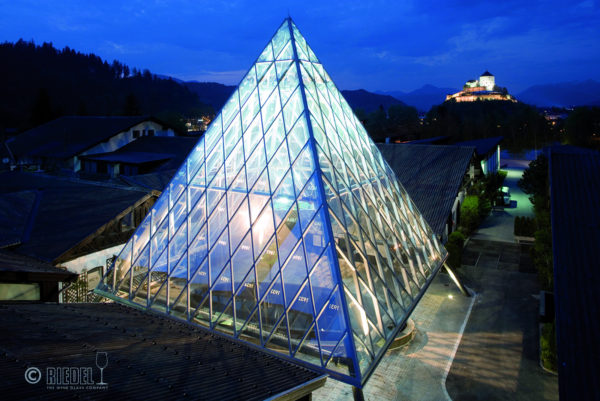 The family-owned company based in Kufstein, Tyrol, has an impressive past and is equally successful today.
What a marvellous trip …
Find more photos at:
https://www.flickr.com/photos/prlorenzoni/albums/72157668294312615
Für mehr Informationen und Bildmaterial kontaktieren Sie bitte:
lorenzoni-pr
Salzburg – Wien
Nonntaler Hauptstraße 24 | 5020 Salzburg | Austria
Mobiltelefon + 43 (0) 664 84 68 0 87
office@lorenzoni-pr.com
www.lorenzoni-pr.co