Hotel Goldgasse stands for exclusivity and excellence. It is a place where everything is dedicated to guests' personal and individual experience of wellbeing, to creating a home away from home – which sets it apart from any other hotel stay. Charming and unique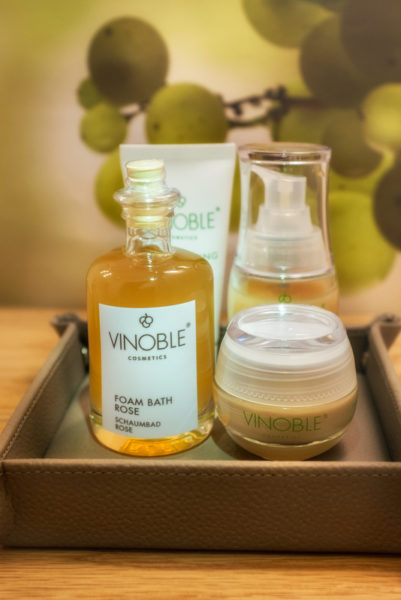 In keeping with this, Hotel Goldgasse has set yet another milestone in its pursuit of the most extraordinary wellness experience by partnering up with VINOBLE COSMETICS. This beauty and cosmetics brand stands for uncompromising quality and luxury, especially with regard to its use of pure, natural vegan ingredients that are unrivalled in exclusivity and effectiveness.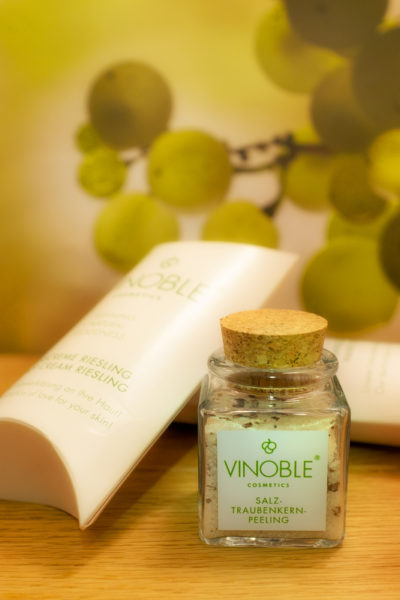 This new concept brings the HOME SPA experience to the city retreat. Guests are offered not only the usual product range consisting of soap, shampoo, conditioner and body lotion, but also the unique "HONESTY BEAUTY BASKET". This concept is based on the so-called honesty bars found in trendy hotels and expands the hotel's beauty offering. Refined serums and creams, a highly effective facial mask for speedy rejuvenation or a relaxing serum at the end of a stressful day – guests can help themselves to these and to many more products specially formulated for cold weather that are provided in the hotel rooms. Guests indicate their chosen products on the order list provided and can have them charged to their room to be paid when checking out.
"We strive to offer our guests the best possible individual service in all areas. We want to surprise them, offer them luxury, a sense of wellbeing. That's why we are especially delighted to have found a partner in VINOBLE COSMETICS, who make equally high demands on their product. For us, this collaboration is the perfect symbiosis. We are happy that we can now offer our guests these unique, high-quality products in intensive cooperation with Luise Köfer of VINOBLE COSMETICS. Ultimately, it was important to us to stay true to our philosophy of sustainability and regionality.", says Margot Weindorfer, manager of Hotel Goldgasse.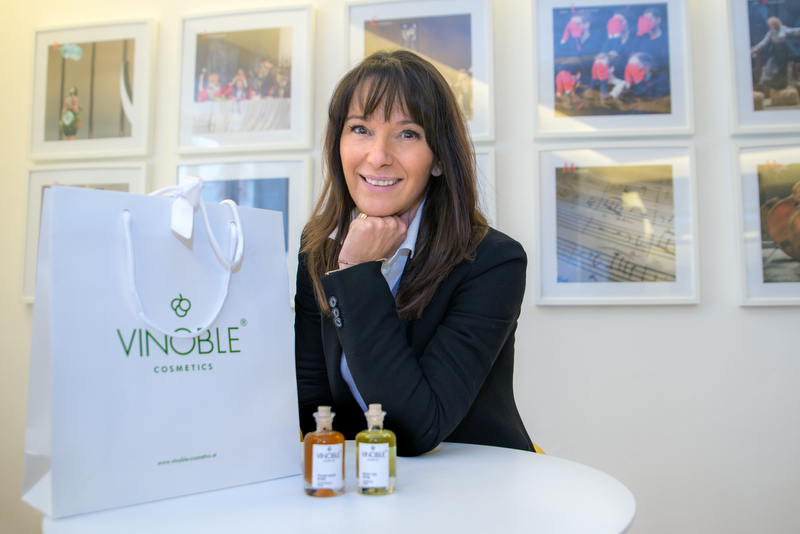 Another bonus for guests is that in the future they will also receive an exclusive discount on their first purchase from the VINOBLE online store, allowing them to relive this special spa experience at home. VINOBLE COSMETICS are also thrilled to have found a partner in Hotel Goldgasse, as the hotel abides by those very values that are essential for premium natural cosmetics: quality and purity of ingredients and perfect processing with the aim of creating the best possible product.
"Every single one of the high-quality skincare products from our exclusive spa brand VINOBLE COSMETICS conveys the feeling of a well-deserved timeout, of pampering yourself with supreme relaxation. This is precisely what Hotel Goldgasse also strives to offer its guests, which is why this collaboration was practically a matter of course," adds Luise Köfer, owner and managing director of VINOBLE COSMETICS.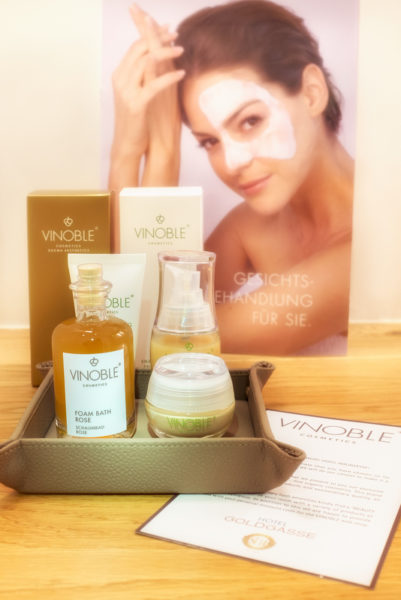 VINOBLE COSMETICS
The essence of the grape seed forms the heart of the research at VINOBLE COSMETICS and helps t achieve a youthful complexion and natural beauty. Carefully composed vine-based active concentrates nourish your skin and give it a youthful glow; the characteristic sensuous fragrance of the vine completes this pure sense of wellbeing. Backed by their many years of research, VINOBLE COSMETICS have developed natural skincare products and exclusive treatments that are tailored to the specific needs of each skin type. The essence of this expertise is concentrated in their highly potent skincare products.
Read more about VINOBLE COSMETICS at https://www.vinoble-cosmetics.at/
SMALL LUXURY HOTEL GOLDGASSE
Since opening its doors in 2015, Hotel Goldgasse has advanced from an insiders' tip to a place to be, with many international awards to prove it. It is not by chance that Hotel Goldgasse is the only hotel in Salzburg to date that has been accepted as a member of the exclusive Small Luxury Hotels of the World association. The hotel's exclusive allure begins with its location in the heart of Salzburg's historic centre, surrounded by the baroque beauty of this World Heritage site. And the premium, individual interior design of the rooms – each of which is dedicated to a different Salzburg Festival production – adds to the hotel's special appeal, which is now rounded off by its use of exceptional natural cosmetics from Southern Styria: VINOBLE COSMETICS.
Pressekontakt:
lorenzoni-pr
Salzburg – Wien
Nonntaler Hauptstraße 24
5020 Salzburg • Austria
Telefon + 43 (0) 664 88 519 218
Mobiltelefon + 43 (0) 664 84 68 0 87
office@lorenzoni-pr.com
www.lorenzoni-pr.com/